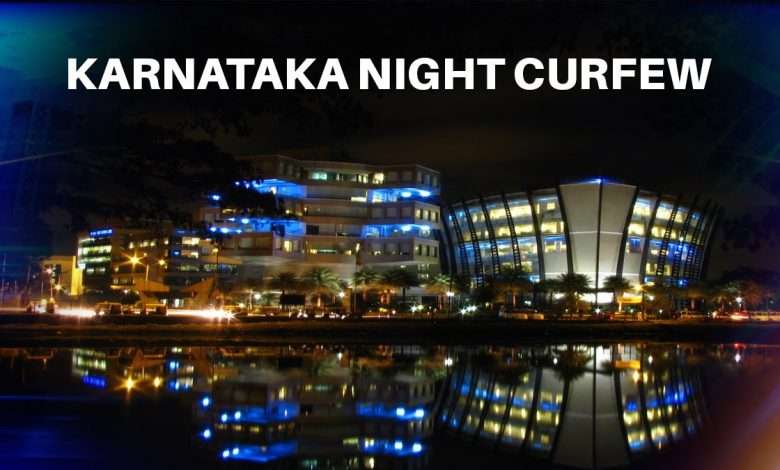 BENGALURU: One day after Maharashtra Night Curfew, Karnataka State Government has decided to impose night curfew from 23rd December 2020 from 10 pm to 6 am till 2nd January 2021 to avoid getting new coronavirus strains found in United Kingdom.
After suspending all the incoming and outgoing flights to UK India is completely on high alert to avoid new strain in India. Maharashtra, Gujarat, and Karnataka state already have imposed night curfew to avoid people gathering and celebrating new year eve which may lead spreading infection.
Following Maharashtra Karnata govt imposed night curfew which will be appicable from tonight till 2nd January 2021. For 9 days, from tonight till January 2 2021, I urge the people to cooperate with the government which is imposing the night curfew in light of the new strain of Covid-19 which has been identified in the UK," said chief minister BS Yediyurappa.
Only essential service will be allowed, apart from essential service everyone are requested to stay home and follow guidelines issued by State Government.
Mandatory rules implied by Karnata State Government : "All international passengers need to get a RT-PCR negative certificate 72 hours prior to departure from the boarding nation to Bengaluru or Mangaluru International airports. Chief Ministry also made a statement that people are screened and than only allowed to go outside airports in Karnataka.
As per new guideline, passengers who test postive for virus, their samples will be forwarded to four identified laboratories in Bengaluru including NIHMANS, IISc and NCBS for free gene testing to identify whether it is the new strain which has come to the state.