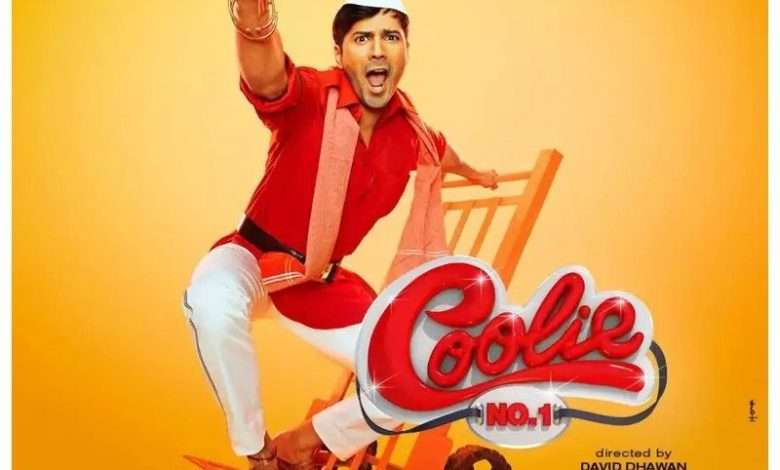 Varun Dhawan and Sara Ali Khan starrer movie Coolie No 1 released today on Amazon Prime. This movie is remake of Govinda and Karishma Kapoor starrer movie, Coolie No 1 which was released on 30th June 1995. As we all know David Dhawan and Govinda together have served many superhit comedy movie from which Coolie No 1 was the one.
Within hours of release Coolie No 1 (2020), it was trending on Twitter, trending here was not in a positive way. Viewer started posting their reviews on twitter and other social platforms. Some viewer starter creating memes to express their review about the movie. The trailer of this movie was released on 27th November 2020.
Coolie No 1 (2020) Starcast:
Varun Dhawan
Sara Ali Khan
Paresh Rawal
Javed Jaffery
Rajpal Yadav
Jhonny Lever
Story Line of Coolie no 1 (2020):
The story is about the Rozario (Paresh Rawal) wanting his daughter Malati (Sara Ali Khan) to marry a richest person. While Pandit Jai Kishan (Javed Jaffery) took this as an opportunity to take revenge with Varun Dhawan who played role of being fabricated twins. One is Raju which is the real identity of him in the movie and the fake one Kaur Raj Pratap Singh as the son of a Singapore's king Raja Mahendra Pratap. Basically movie is all about a man (Varun Dhawan) pretends to be a millionaire to impress a woman (Sara Ali Khan).
Sad to say but Movie reviews shows that Coolie No 1 (2020) was not liked by the audience, in-fact audience expressed their disappointment and review via memes on social platforms.
Below are few memes from the audience after watching Coolie No.1 (2020):