Electricity Restored in Pakistan after Nationwide Blackout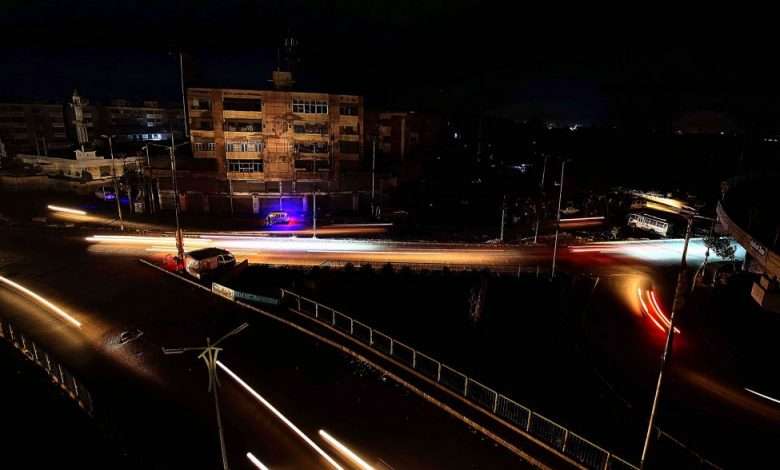 Pakistan had Blackout that started at 11:50 PM on Saturday and ended Step by Step on Sunday Morning
Blackout in Pakistan: Due to fault in power distribution
system, Major cities including Islamabad the capital of Pakistan
plunged into darkness. This power supply failure started at 11:50
PM on Saturday and took hours to restore power
supply. Hours after a blackout Power supply was completely restored on Sunday in many cities in Pakistan, which includes Islamabad,
the Capital of Pakistan.
Karachi, Rawalpindi, Lahore, Islamabad, Multan and many other cities faced blackout in Pakistan. Pakistan Energy Minister Omar Ayub Khan issued a statement that "Our Technical Teams were working to fully restore the Power Supply". He said that electricity supply was restored fully or partially in many cities like Rawalpindi, Lahore, Islamabad, Karachi, Multan and Faisalabad but it would take few more hours to restore neutral power supply across the country.
Omar Ayub Khan Tweeted on Twitter and informed about the Blackout that it was due to fault in Southern Pakistan at 11:41 PM local time on Saturday (1841 GMT).
Omar Ayub Khan: "The Fault tripped the transmission system of the country leading to the shutdown of power plants"
Omar Ayub Khan later on Tweeted on Sunday that power was being restored in Phases, starting with Islamabad, Capital of Pakistan. He also added that power has been restore in major cities and team are continously working on restoration process.
Blackout hit all Major cities of Pakistan, which includes Islamabad – Capital of Pakistan, Karachi – Economic Hub of Pakistan and Lahore – The second largest city.