ELON MUSK IS UP AGAINST MUKESH AMBANI, ASIA'S RICHEST MAN, IN INDIA— BOTH ENERGY AND TRANSPORTATION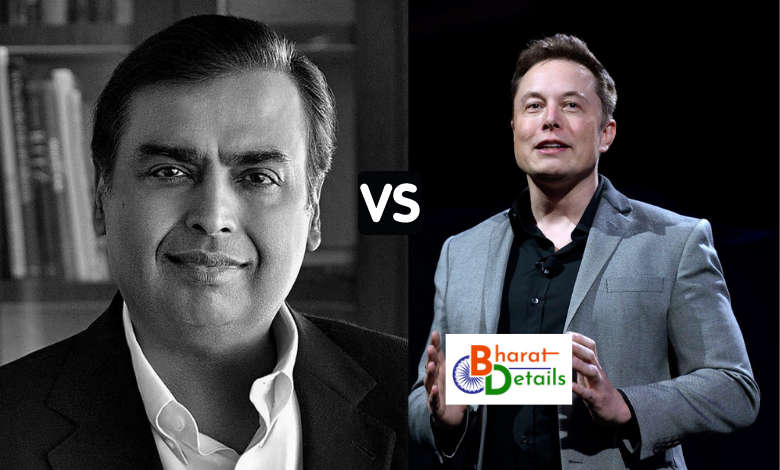 In India, a war of the billionaires is raging between Mukesh Ambani, Asia's richest man, and Elon Musk, the founder of SpaceX and Tesla. Through its subsidiary Reliance Strategic Business Ventures, Ambani's Reliance Industries has acquired a US-based transportation company developing pod taxis, which the conglomerate first invested in three years ago.
Both skyTran and Musk's Hyperloop are in the pod taxi market. These small public transportation facilities, also known as personal rapid transit (PRT), feature small automated vehicles that operate inside a network of specially constructed tracks.
Hyperloop and skyTran taxis use the strength of magnets to fly at speeds of up to 240 kilometers per hour in principle.
In India, Hyperloop already has three projects in the works. One will link Mumbai to Pune, another will boost connectivity to Bangalore International Airport, and the third will connect Chandigarh to India's capital, New Delhi.
According to Reliance's regulatory filing, "skyTran has developed revolutionary passive magnetic levitation and propulsion technology for implementing personal transportation systems aimed at solving the issue of traffic congestion globally."
This comes just days after Ambani revealed that he would produce batteries for electric vehicles, a development that coincides with Musk's Tesla plans. Though Tesla makes the majority of its money from vehicles, Musk has made substantial investments in energy generation and storage.
Musk previously announced that once his company begins producing electric vehicles in India, he plans to establish a Gigafactory there. According to sources, the company's office is already up and running in Bangalore, with plans for a manufacturing plant to follow soon.
Hyperloop vs skyTran
Nitin Gadkari, India's Minister of Road Transport and Highways, was the driving force behind the launch of pod taxis in the country in 2016.
A panel chaired by the Indian government's policy thinks tank NITI Aayog cleared the ministry's plan to test three rapid transportation systems using pod taxis a year later, in 2017. Metrino Personal Rapid Transit from New Zealand, Ultra Global PRT from the United Kingdom, and skyTran from the United States were among the finalists.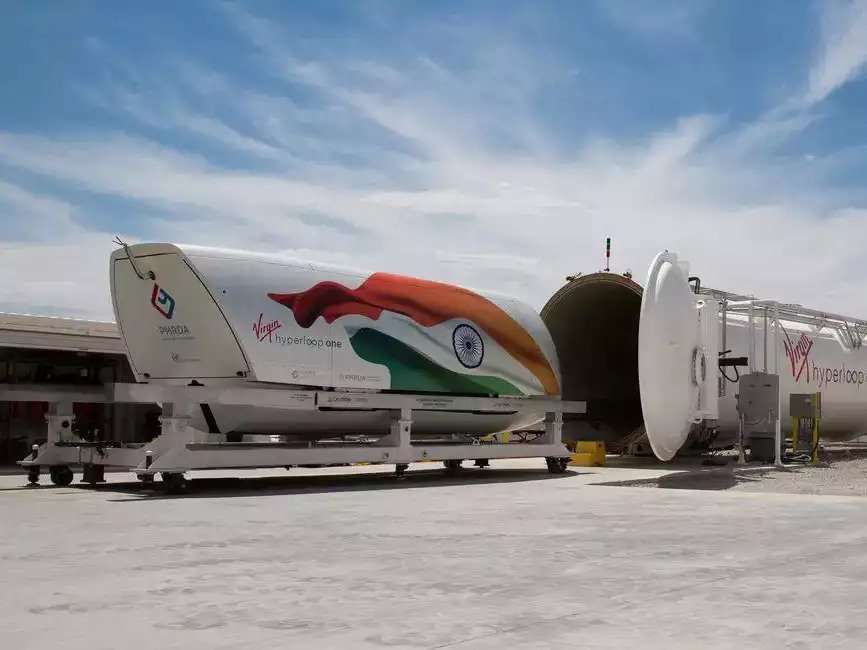 Metrino's pods are suspended from overhead rails, and Ultra Global's rubber tires run on specially made tracks. SkyTran is the only one of the three that uses magnetic levitation to carry pod taxis from point to point, making it Hyperloop's only competitor in India.
Rather than partnering with the federal government, Hyperloop preferred to partner with state governments on projects. It has been collaborating with the Maharashtra government on the development of the world's first commercial Hyperloop corridor, which will connect Pune and Mumbai. Musk's company is also working to boost connectivity to the Bangalore Airport.
Hyperloop reached a big milestone in November of last year. It successfully transported two humans at 160 kilometers per hour through a tunnel in one of its magnetically levitated capsules.
All of these firms are betting on the future of magnetically levitating taxis, but their inventions are used in somewhat different ways.
Hyperloop is suitable for long-distance travel, more so between cities than inside them. SkyTran, on the other hand, is mainly concerned with intra-city travel.
In October 2018, Reliance bought a 12.7 percent stake in skyTran. In November of the following year, it increased its stake to 17.37 percent. Reliance had put in the third tranche of investment by April 2020, taking its stake to 26.3 percent.