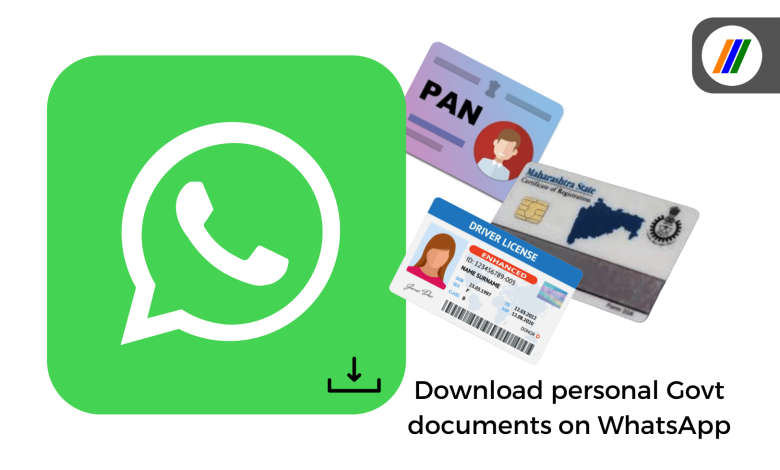 As we all know WhatsApp can be used for many many things apart from just using it for texting or calling someone. Apart from texting and calling someone using WhatsApp, you can now access your important personal documents on WhatsApp. Yes you heard right, many people are not aware about this.
Now without any visit to Govt office for your personal Documents you can download them on WhatsApp. MyGov services can easily accessed with the help of WhatsApp Chatbots and Digilocker to download your personal govt documents. Earlier this year, Digilocker initiative was announced but many people are still unaware about this initiative.
What is the use of MyGov Helpdesk chatbot?
Purpose of implementing WhatsApp chatbots is to help people access or download their personal documents at anytime without wasting their time for searching it anywhere else. All you need to do is open MyGov Helpdesk chatbot on WhatsApp and follow the instructions to download your personal govt Documents.
Authentication of your account for using Digilocker services is must, to access or download the required personal govt documents. Thereafter you can easily download govt documents like PAN card, Driving License, Vehicle Registeration Certificate and many more documents on WhatsApp.
List of Documents you can download using WhatsApp chatbot via Digilocker
PAN card
Driving License
Vehicle Registration Certificate (RC)
Insurance Policy – Two Wheeler
Insurance Policy Document (Life and Non-life available on Digilocker)
Class X Marksheet
Class XII Marksheet
CBSE Class X Passing Certificate
How to download your Personal Govt Documents on WhatsApp via Digilocker?
The very first thing is, you must have active Digilocker account, if you don't have you need to signup for a Digilocker account. While Sign up you will be asked your Aadhar Card details, your Date of Birth, Email id and Mobile Number for authentication. Please make sure you enter Aadhar linked Mobile number for Authentication purpose.
Once you are done with Sign up process, you will now have to open WhatsApp and follow below steps:
You need to send 'Hi' or 'Namaste' or 'Digilocker' to the WhatsApp number +91 9013151515, for which you will have to save this number or else click here to send message to a number without saving a number.
After sending a message on above WhatsApp number, you will get instant automated reply "Welcome to DigiLocker Services to download/issue your documents."
Third Step is you will be asked for your Aadhar Number and once you enter your Aadhar number, an OTP will be sent your registered mobile number for authentication.
Finally after you enter the OTP received on your registered mobile number you will be able to access or download your personal govt documents.