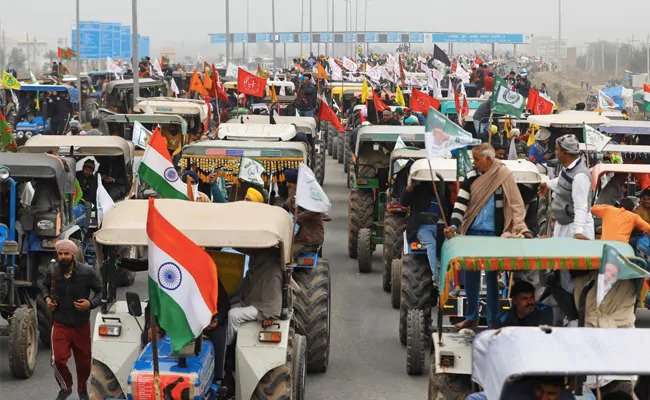 FARMERS READY FOR TRACTOR RALLY ON REPUBLIC DAY WITH FORMAL PERMISSION FROM DELHI POLICE
Farmers protesting for agri-marketing legislations gets formal permission from Delhi Police for a tractor rally on Republic day i.e on 26th January 2021 in Delhi. While Interacting with media Swaraj India Chief Yogendra Yadav announce that Tractor Rally "Kisan Gantantra Parade" by Farmers will be held in a peaceful (non-violent) manner.
On the other hand Delhi Police Commissioner SN Srivastava asked all officers and men, along with CAPF and other security agents deployed for Republic day Security to stay alert and ready to move on short notice for law and order arrangement for Farmers Tractor Rally.
Farmers protest are protesting 3 Agri-Marketing legislations passed by the Parliament in September 2020. For which Farmers already had 11 rounds of discussions (meetings) with Central Government which are not yet withdrawn by the Government.