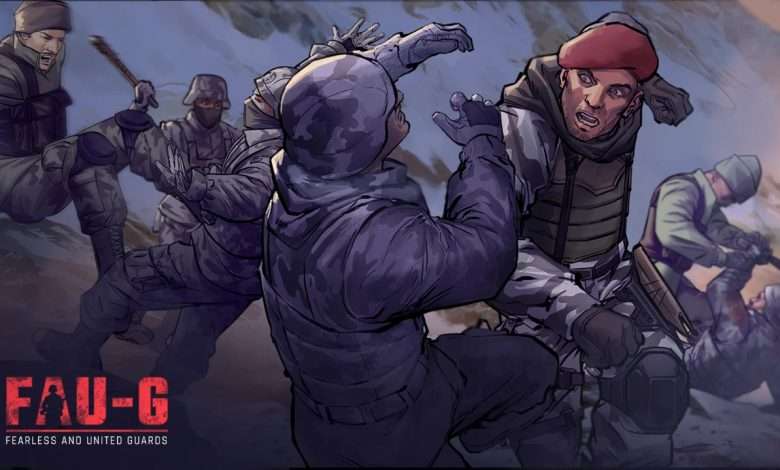 FAU-G launches on Republic day 2021
nCore game's Fearless and United Guards, or FAU-G, India's most anticipated mobile action game, kicks off today on India's 72nd Republic Day, January 26. The game has recently passed 5 million Google Play Store registrations, with one million people registering in the last week alone.
Vishal Gondal, nCore Games CEO, and co-founder said, "FAU-G is trying to portray the life of an Indian Soldier and how faujis are fighting for us on the border." He also spoke about the first episode of the game that will be based on Ladakh's Galwan Valley, adding that FAU-G will be very different from any other action game, enabling players not only to walk into Indian soldiers' shoes but also contribute to them.
Why did they choose Galwan Valley?
"They follow a theme when you look at the genre of action games," Gondal explained, noting how popular titles such as the Call of Duty franchise were based on concepts that had an emotional connection with local audiences. But, according to him, Indian audiences do not have such a connection. I think if we're going to make a game out of India, we're going to have to base it on Indian themes, and if you look at Indian themes, we've all seen the Galwan Valley and what happened," he added, "and if you look at Indian themes, we've all seen the Galwan Valley and what happened.
Gondal revealed that FAU-G could integrate many of India's previous historic border battles into future storylines of episodes such as the Kargil incident, the 1971 India-Pakistan war, and, among others, the 2016 surgical strikes. With these storylines, it will be important to see how newer gameplay types are introduced.
Battle Royal Mode
"As for the addition of a Battle Royale mode in the future, Gondal said, "We will continue to improve the game further once we begin to get the feedback from people and what elements they want. Different modes, such as a PvP (Player vs Player) mode and a Battle Royale mode, will come to the game in the next few months based on feedback".
Gondal also indicated that gradually integrating game elements would guarantee players a more polished experience and reduce the possibility of a server-related problem. "We aren't in a rush. We want to take things at a steady, pleasant pace and make a better product,' Gondal stated.
FAU-G will let users contribute to the Indian Army
"We are also giving the 'Bharat Ke Veer' foundation 20% of the game's revenue, which will also allow Indians to contribute positively to the army as well," Gondal said. Each in-app purchase made by players will help to contribute to the organization.
FAU-G will also be fully free-to-play, although in-game purchases will allow users to customize skins and other elements for their player avatars. The game will also allow players from inside the app itself to buy official FAU-G merchandise. T-shirts, hoodies, and more will be featured.
FAU-G support for a low-end device
FAU-G will also be available for outdated Android devices and phones running on Android 8 (Oreo) or later will be able to run the game. It is fair to say that most of today's Android phones will be able to run FAU-G, even if they are not flagship models, considering the fact that hardware on phones running on Android Oreo has lower requirements compared to modern phones.
FAU-G values data privacy above all
"Our privacy policy is very clear and in India, we have stored all of our data. None of our shareholders are from any nation that could be objectionable to anyone", said Gondal.
FAU-G will be available in the Google Play Store for all Android phones running Android 8 and up, beginning today, January 26. Players will be able to play the story mode of the game, where close combat and hand-held weapons are a big focus. There is currently no verified availability on iOS devices, but we can expect FAU-G to reach the iOS App Store in the next few months.