Finally, Aryan Khan Gets Bail | Will Be Released Tomorrow After Formal Bail Orders From High Court.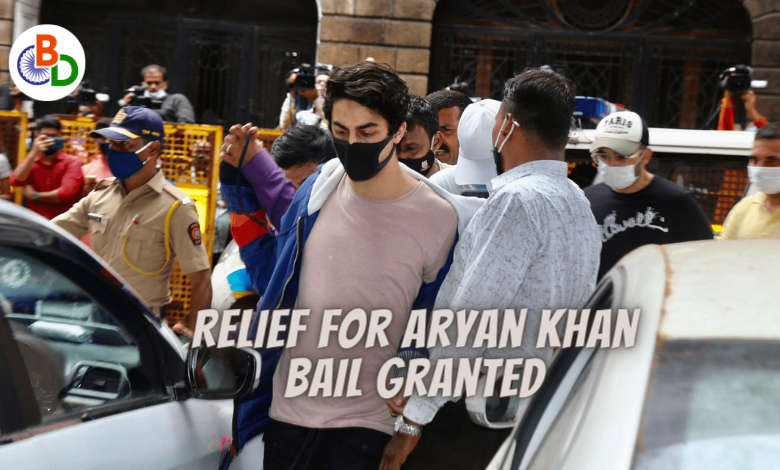 After more than three weeks in jail, Aryan Khan, the son of superstar Shah Rukh Khan, was given bail. Aryan Khan gets bail, however, have to spend another night in jail because his team will only be able to ask for his release after the Bombay High Court issues its formal order tomorrow. Aryan Khan, has been in detention since the Narcotics Control Bureau raided a cruise ship party on October 3rd (NCB).
He has been detained in Mumbai's Arthur Road jail since October 8 and has previously been denied bail. His lawyers had contended that no narcotics had been found on him and that the evidence against him was weak.
The NCB, on the other hand, said he was a part of a plot and that his WhatsApp conversations proved his involvement in illegal narcotics trafficking. Bail was also granted to Aryan Khan's buddy Arbaaz Merchant and model Munmum Dhamecha.
Given that there was no indication of drug intake or recovery in his instance, Aryan Khan's arrest and refusal of bail sparked a debate about whether his incarceration was justified. Many believed he was paying the price for his father's celebrity.
Shah Rukh Khan, Aryan Khan's father, is one of India's most famous and well-liked actors.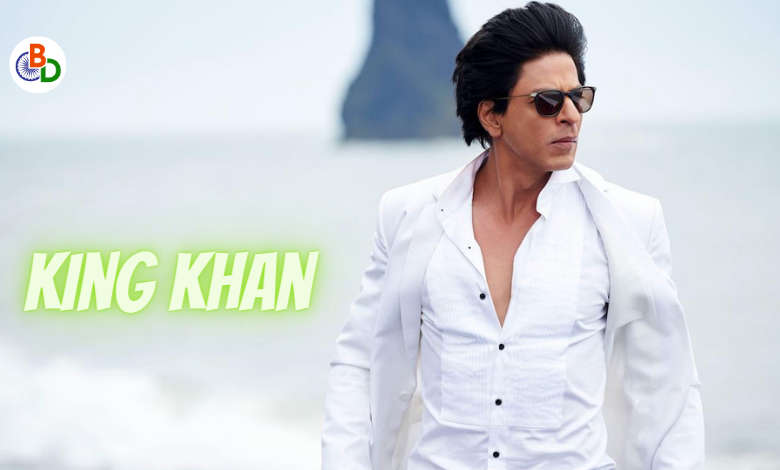 The Khans' Mumbai residence, "Mannat," is regularly packed with people hoping to catch a peek of SRK. Scores of others have shown up in support throughout the last few weeks. Aside from Salman Khan, Farah Khan, and Hrithik Roshan, few people in the film business have openly expressed their support.
Mukul Rohatgi, the former Attorney General of India, argued Aryan Khan's case before the Bombay High Court after two bail rejections.
Mr Rohatgi said the arrest was illegal and a violation of his constitutional rights. He also informed the court that the prosecution against Aryan was based solely on "irrelevant" WhatsApp conversations from two years ago that had nothing to do with the cruise.
"These are males in their early teens. They do not have to go to court and can be sent to rehab. If you have a tiny amount of marijuana and are willing to go to rehab, you will not be prosecuted "In court, Mr. Rohatgi stated.
He knew about charas placed in his companion Arbaaz Merchant's shoe, according to the special anti-drugs court that denied him bail last week, and this amounted to "conscious possession."
Mr Rohatgi questioned the court's decision, calling it implausible. "I have no control over what Arbaaz's shoe contains. There's no way to know if you're in control. Arbaaz isn't my servant, and he's not under my command."
The anti-drugs agency claimed today that Aryan Khan is a regular drug user, and that his WhatsApp conversations indicate that he is buying "hard drugs" in commercial quantities. It further stated that bail is "an exception, not a norm" in such circumstances, citing the Supreme Court's declaration that drug offences are "worse than culpable homicide."
"Accused number one (Aryan Khan) is not a first-time consumer," the NCB's lawyer, Additional Solicitor General Anil Singh, said.
"He has been a regular customer for a few years and has been purchasing medications. There is mention of obtaining drugs in commercial quantities, with the drugs being hard drugs. He has had dealings with peddlers "Mr Singh stated.
The NCB referred to his WhatsApp talks when the judge inquired why the agency had identified him trading in a "commercial quantity."
"According to the WhatsApp conversation I'm depending on, he attempted to deal with commercial quantity. Not only that, but all eight were detected with numerous substances when they were detained on the ship. It couldn't be a coincidence, can it? It is impossible to believe that the quantity and sort of medications are coincidental "Mr. Singh explained.
Mr Rohatgi claimed that the trip had 1,300 passengers. "The Taj Hotel has 500 rooms. Will you be able to hold the complete hotel if two individuals consume in two rooms? There is no evidence to support a conspiracy theory "he stated.
SRK and Son Aryan Khan are getting relief wishes from their near and dear ones which includes Bollywood celebs like R Madhavan, Sonu Sood and many more.