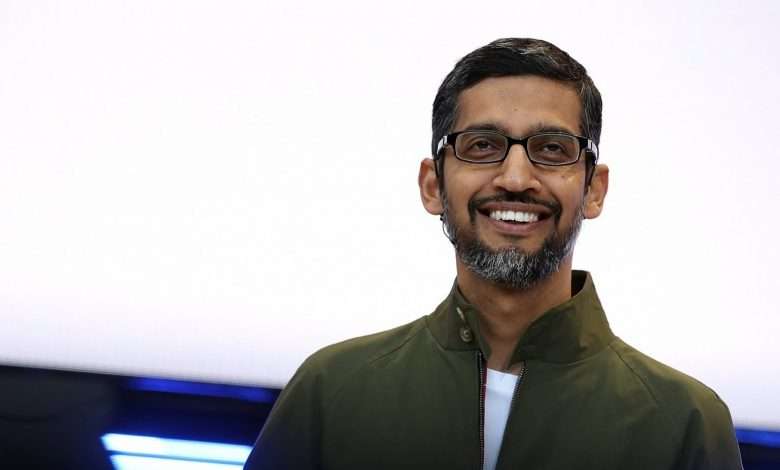 How does a Chennai Boy becomes Google and its Parent Company Alphabet's CEO? Incredible Journey of Sundar Pichai
Sundar Pichai Son of Regunatha Pichai and Lakshmi Regunatha Pichai was born in Chennai on 12th July 1972. His real full name is Sundararajan Regunatha Pichai. Sundar Pichai did his schooling from Padma Seshadri Bala Bhavan Nungambakkam in Chennai. He was one of the brightest student in his school.
Regunatha Pichai, father of Sundar Pichai was Electric Engineer which was the inspiration for him to enter Tech. His father use to share his daily challenges and experience with Sundar Pichai due to which Sundar Pichai started attracted toward engineering world.
"Even at young age Sundar was curious about my work. According to me it really attracted to him to technology."

In an Interview with Bloomberg, Regunatha Pinchai Commented
Sundar Pichai was born in a middle class family lived in two room apartment in Chennai. As he was born in a middle class family, they didn't even had a television for many years and had blue Lambretta scooter. Sundar Pichai was sharp at memory, he use to remember each and every phone number he use to dial, "Regunatha Pichai". He completed his bachelor's degree from IIT, Kharagpur.
There after Sundar Pichai flew to Stanford University to complete his Masters Degree (Material Sciences and Engineering) and then completed MBA from Wharton University. He Joined Google in 2004. Before Joining Google, he worked at a Software Company Applied Materials and management consulting firm McKenzie.
His 15years journey from a role of developing Google Toolbar and Google Chrome to CEO of Google and its Parent company Alphabet is uncommentable.
Sundar Pichai was initially heading a team behind Google OS and Google Chrome Browser. Later on he was promoted and additional responsibility was handed over to him of overseeing Google Toolbar and Google Search. Sundar Pichai was successful at convincing manufacturers to install Google Toolbar on their Systems which indirectly could help 100 milllion plus desktop users access Google Toolbar worldwide.
In 2012, after exit of Dave Girouard, company offered him a role wherein he was in charge of Google Apps. Thereafter within a year, Andy Rubin employee on Google was appointed to work on other Google projects, which added one more role for Sundar Pichai to look after Android. Sundar Pichai was the one of the most polite and loved employee in Google. He was known as "Nice Guy" in Google. With growing popularity of Google Chrome and Android Sundar Pichai became the most popular person in Google.
After facing infinite challenges Sundar Pichai was promoted and was appointed as CEO of Google in 2015. Later on within next 2 years i.e in 2017 he was included on the board of directors of Alphabet, Parent Company of Google. Since then he is the CEO of Google and its Parent company Alphabet.
Sundar Pichai is at present working on projects such as self-driving car Waymo apart from Google's core products.
Alphabet is the 3rd largest company in the World with a market capitalization of USD 893 billion (Rs 64 lakh crore). Apple and Microsoft are at number one and number two respectively.
Sundar Pichai is married to Anjali, Indian chemical engineer who is currently working as the Business Operation Manager in Intuit, a software company. Sundar Pichai and Anjali Pichai are blessed with two kids, Kavya Pichai and Kiran Pichai.
One of the Most inspirational Indian "Sundar Pichai". We wish him luck and many more to come.