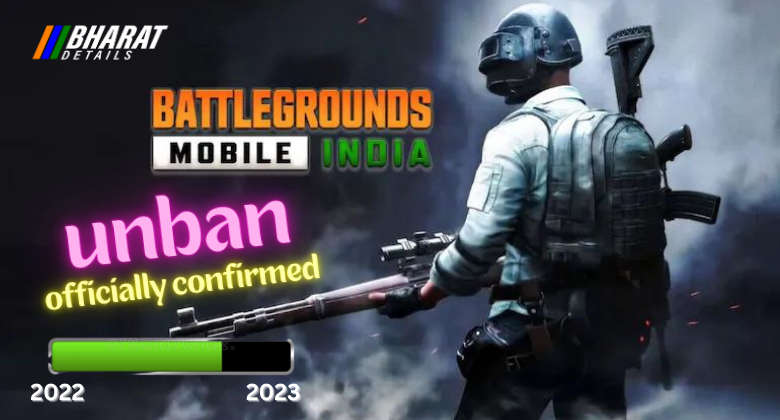 CEO of Krafton India, Sean Hyunil Sohn, Personally Verifies the Announcement and Expresses Gratitude to Indian Authorities and Gaming Community for their Ongoing Support and permission to BGMI Unban.
Official Confirmation: Battlegrounds Mobile India (BGMI unban) Set to Make a Comeback in India, Soon to be Available for Download. After being banned last year, the battle royale game has received approval from Indian government authorities, allowing Krafton to resume operations. CEO of Krafton India, Sean Hyunil Sohn, personally verified the announcement and expressed gratitude towards Indian authorities and the gaming community for their unwavering support.
HIGHLIGHTS
BGMI is officially confirmed to relaunch in India.
Krafton has confirmed that the Battle Royale will launch soon in India.
The game was banned last year in July.
Game will be launched for 90days with terms and conditions.
"We would like to extend our gratitude to our Indian gaming community for their support and patience over the past few months. We are excited to announce that Battlegrounds Mobile India will be available for download soon, and we cannot wait to welcome you back to our platform,"

CEO of Krafton India, Sean Hyunil Sohn
Rajeev Chandrasekhar, the Union Minister of State for Entrepreneurship, Skill Development, Electronics & Technology, posted a tweet confirming that the game will be under close observation for a period of three months. Indian authorities will make a final decision during this time regarding whether to permanently lift the ban or impose a permanent ban on the game.
The CEO of Krafton India expressed their strong commitment to delivering great products and services to users not just in India but also to users worldwide. Moreover, Krafton is deeply devoted to supporting and contributing to the Indian gaming ecosystem.
Our approach has always been India-first, which serves as the foundation of all our efforts. We believe in investing in the Indian gaming industry and contributing to building a vibrant ecosystem that fosters growth and innovation,"

Sohn further added.
Enhancements Underway for BGMI Servers
Following the announcement of BGMI's return and the upcoming availability of the game for download, the BGMI servers are currently undergoing upgrades. Players accessing the game are receiving a message from Krafton regarding the server status. The message ensures players that their accounts will be safe and their progress will be retained during the upgrade. Krafton will keep players informed about further developments and the release date through their social media platforms.
The server upgrade is likely being implemented in anticipation of a high number of players downloading and playing the game once it becomes available. Krafton plans to collaborate with local developers and promote the use of advanced technologies. The company also acknowledges the importance of providing skill development and employment opportunities for talented individuals in India, allowing them to enhance their skills and thrive in the gaming industry.
It has been confirmed that BGMI will be temporarily unbanned in India for a period of 90 days or 3 months. During this time, the app and gaming experience will be closely examined by Indian authorities. Krafton, the company behind BGMI, has agreed to comply with the regulations established by local authorities, which focus on ensuring privacy and security in accordance with the country's laws. If there are any violations or shortcomings, BGMI may face another ban.
Instagram photo by BATTLEGROUNDS MOBILE INDIA • May 19, 2023 at 10:06 AM
Vibhor Kukreti, the Head of Government Affairs at Krafton India, mentioned that the company strictly follows the law and has implemented various measures to ensure compliance with all relevant regulations. Kukreti emphasized the importance of user well-being and encouraged players to prioritize their own health and practice responsible gaming.
We are committed to providing a safe and enjoyable experience for our players and believe that by promoting responsible gaming, we can contribute to a healthier gaming culture, where players can enjoy themselves while still taking care of their overall well-being,

Kukreti said.
Also read: Battlegrounds Mobile India (BGMI) Receives Green Light From Indian Government For Relaunch With Key Changes | BHARAT DETAILS
Krafton is preparing to make certain modifications to the game before relaunching it in India. One of the changes involves introducing an in-game timer that will help players keep track of their gaming sessions. Additionally, it is anticipated that the game will no longer display blood or have it default to a different color instead of red. Previously, players had the option to change the blood color to green or blue.
Krafton is expected to announce the release date of BGMI in India in the near future.