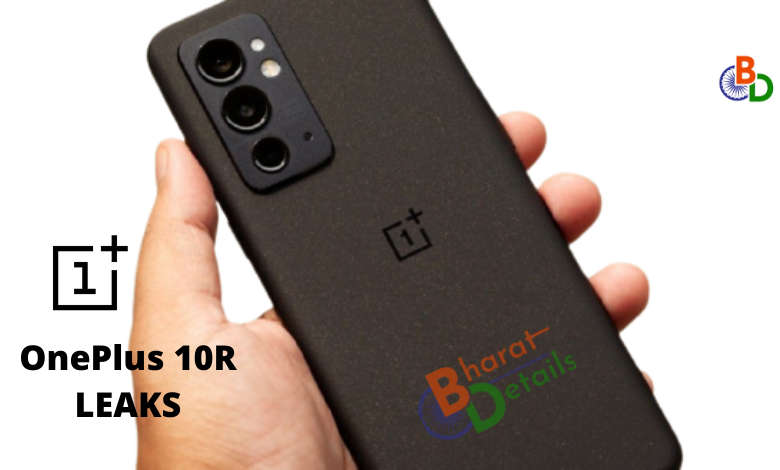 Later this year, OnePlus could follow up the 9RT with a Dimensity 9000-powered OnePlus 10R. Read on to learn everything there is to know about it.
The OnePlus 10 Pro, which was just released, has yet to arrive in India, while the OnePlus 9RT, which is more inexpensive, was also released last week. That hasn't stopped rumours about the brand's future flagship phone from circulating online.
New leaks about a cheap 10-series phone, rumoured to be called the OnePlus 10R, have surfaced. According to Android Central, this phone will be equipped with a Dimensity 9000 processor.
Today's exciting new leak reveals a wealth of information about OnePlus' intentions and general approach. To summarise, the numbered series is the company's flagship line, the R-branded models are aimed at regional markets, the Nord and Nord CE devices are mid-range, and the Nord N phones are aimed at the entry-level.
Speaking of R models, the OnePlus 9RT was just released in India as a sort of successor to the 9R, but there will also be a 10R later this year. Not only that, but the OnePlus 10 is rumoured to be coming to worldwide markets with the OnePlus 10 Pro, which was already launched in China.
While this isn't the first OnePlus phone to have a MediaTek processor, it is the first time a phone from the company's flagship line has done so. Only the Nord 2 5G has the Dimensity 1200, and OnePlus' top number series phones have so far used Qualcomm Snapdragon chipsets.
According to previous rumours, the Dimensity 9000 will be included in the standard OnePlus 10, while the 10 Pro would have the Snapdragon 8 Gen 1 processor. While the latter has been released with the latest Snapdragon processor, the OnePlus 10 has yet to be released.
Now that the Dimensity 9000 has been detected on a new handset called the OnePlus 10R, it's doubtful that the OnePlus 10 will use the same processor.
When will the OnePlus 10R be available?

According to the leak, the OnePlus 10R could be released by the end of Q2 2022. According to the rumour, the phone might have been released sooner, but due to the brand's recent introduction of the OnePlus 9RT in India, it will most likely be postponed. The 9RT was supposed to be released in India in October, however due to OxygenOS 12 issues, it was delayed until January 14.
The OnePlus 10R is also believed to be a region-specific launch, similar to the OnePlus 9R and OnePlus 9RT, and may not be available in all territories. The smartphone, though, may come in India later this year.
BHARAT DETAILS is now available on Telegram. Join our channel (@bharatdetails) here to stay up to speed on the newest news.