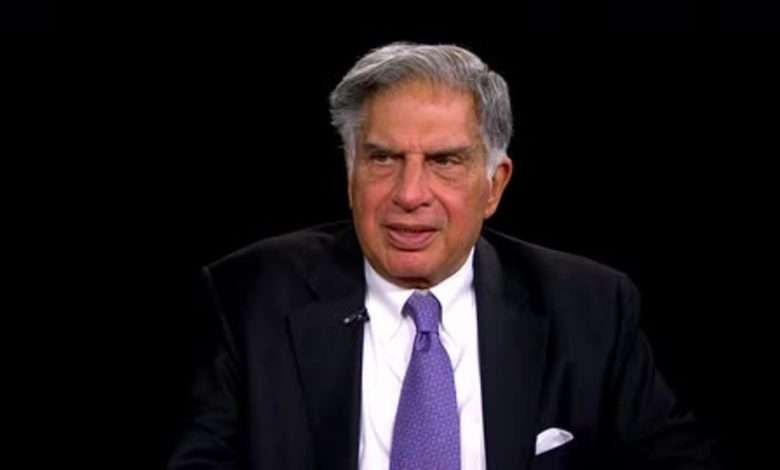 Happy Birthday to Indian industrialist, Philanthropist RATAN TATA !

Ratan Tata was Born on 28th December 1937 in Surat, Gujrat. He became 82 years old today.
He is the recipient of two of the highest civilian awards of India, the PADMA BHUSHAN ( 2000 ) and PADMA VIBHUSHAN ( 2008 ).
Ratan Tata is one of the most successful businessmen in the country.

Here is some information u need know about ratan tata:
He is the son of Naval Tata And Sooni Tata. Naval Tata was the adopted grandson of Jamsetji Tata, founder of the Tata Group.
He started his career with Tata Group in 1962 at the age of 25. He later went to Harvard Business School to complete his studies. He is also an alumnus of the Cornell University College of Architecture.
he started Tata Teleservices and also designed and launched the Indica car, India's first indigenously developed car.
The group acquired VSNL, which was India's top international telecom service provider at that time, under his reign.
In the year 2008, he designed the world's cheapest car NANO. Ratan tata also formed a joint venture between the Tata Group and American International Group Inc.
He has invested money in many startups at the early stage which has now become unicorns.
According to a news report after Ratan Tata invested in cab aggregator Ola its share prices rose from Rs 15,87,392 to Rs 29,44,805 in November 2015. Other than Ola, he has also invested in successful startups like Paytm, CarDekho, Curefit, Snapdeal, Abra, ClimaCell, FirstCry, Urban Ladder, Lenskart, and many more.
7 (Seven) Quotes by Mr. RATAN Tata
"I don't believe in taking the right decisions. I take decisions and then make them right."
"None can destroy iron, but its own rust can. Likewise, none can destroy a person but his own mindset can."
"If you want to walk fast, walk alone. But if you want to walk far, walk together"
"There are many things that, if I have to relive, maybe I will do it another way. But I would not like to look back and think about what I have not been able to do."
"Take the stones people to throw at you. And use them to build a monument."
"Ups and downs in life are very important to keep us going because a straight line even in an ECG means we are not alive."
"Wo insaan jo dusaro ki nakal karta hai thode time ke liye safal ho sakta hai but jiwan me bahut aage nahi badh sakta"