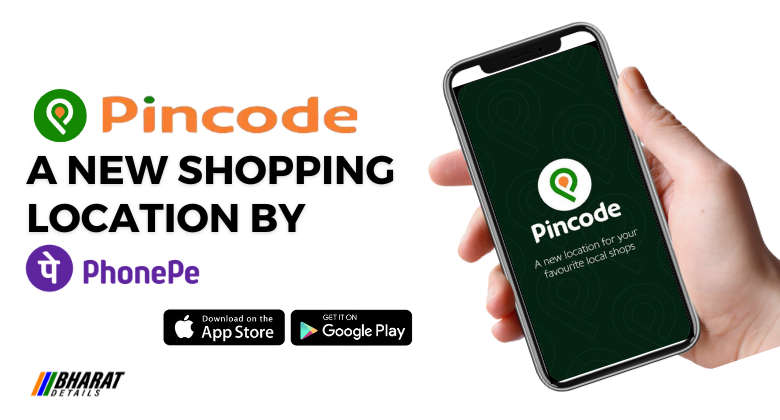 Pincode App: PhonePe is presently operating in the e-commerce sector with a service called 'Switch'. The company offers several services that are comparable to those of its major competitor Paytm. If PhonePe decides to venture into the Open Network for Digital Commerce (ONDC), it will directly compete with Paytm, which has already incorporated an ONDC platform into its application.
PhonePe, the Walmart-backed fintech company, has introduced a new consumer-facing application called Pincode, which will be integrated into India's Open Network for Digital Commerce (ONDC) framework, in a bid to enhance its e-commerce operations. This launch comes three months after Flipkart, the parent company of PhonePe, completed its full ownership separation of the payments startup.
Pincode is a buyer app that focuses on hyperlocal commerce and is available for download on both Google Play and the App store, according to Sameer Nigam, co-founder and CEO of PhonePe. The app is designed to offer services in six major categories, including grocery, food, pharma, electronics, home decor and fashion, starting with Bengaluru and gradually expanding to other cities. However, the company has decided to limit its expansion to a maximum of 10 cities in the first year.
Customers can explore stores by category and can have multiple carts active at the same time with one active cart per store. In addition, buyers can save multiple carts for future purchases. Nigam has set a target of one lakh orders per day on the app by December.
PhonePe is the first player to introduce a dedicated app for ONDC. The Department of Promotion of Industry and Internal Trade (DPIIT) under the Ministry of Commerce initiated ONDC.
In September of last year, ONDC's launch commenced with limited pincodes in Bengaluru. To date, aside from Paytm, IDFC, Mystore, Craftsvilla, and Spice Money are all buyer-side applications that are currently integrated into the platform. In March, ONDC added mobility to its services, onboarded Namma Yatri, and expanded into food, grocery, and e-commerce. Currently, two cities are in ONDC's beta stage, while 181 are in the alpha stage.
PhonePe, on the other hand, is operating in the e-commerce sector with its service called 'Switch', which includes hotel and travel reservations, food and grocery delivery, online pharmacy, metro bookings, and other essential services. These services are similar to those of its primary competitor, Paytm. PhonePe's entry into ONDC will intensify its rivalry with Paytm, which has already integrated ONDC into its application.
Furthermore, PhonePe's introduction of a new consumer-facing e-commerce app follows its massive $1 billion fundraising campaign earlier this year. The company has already raised $650 million from a variety of investors, including General Atlantic, Tiger Global, and Walmart. With this fundraising, PhonePe became India's most valuable fintech startup, with a valuation of $12 billion.
According to PhonePe, it intends to use the funds to invest in infrastructure development, such as the establishment of data centers, as well as to invest in new businesses such as insurance, wealth management, and lending. PhonePe's attention will also be focused on UPI lite and credit on UPI.
Despite PhonePe's recent funding, which increased its valuation by over 2x, and far more than Paytm's market capitalization, which was listed in November 2021, its revenue for FY22 (2021-22) was less than half of Paytm's. Paytm had a revenue of Rs 3,892.40 crore as of FY22, while PhonePe had a revenue of Rs 1,646 crore. The fintech's newer ventures, such as lending and strengthening its e-commerce operations, may help increase its revenue in the coming quarters.
Also read: Unlock The Hidden World Of WhatsApp: 47 Tips And Tricks You Need To Know
Sameer Nigam, Rahul Chari, and Burzin Engineer, all former Flipkart executives, founded PhonePe in 2015. The fintech has over 400 million registered users and is the leader in Unified Payments Interface (UPI) transactions. With regards to monthly UPI volumes, the company has a 47 percent market share. PhonePe expanded into financial services in 2017, allowing customers to purchase gold, insurance, and mutual funds on its platform in addition to making bill and utility payments.