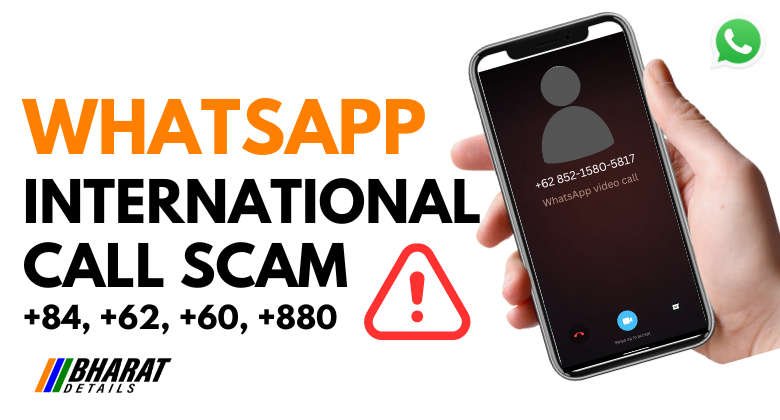 Once again, WhatsApp has become a prime target for fraudulent activities (WhatsApp International Call Scam). Reports on Twitter indicate that several users have been receiving unsolicited calls from foreign phone numbers, beginning with +84, +62, +60, and others. It's crucial to take measures to safeguard yourself from such scams, and it's worth noting the steps the company has taken to address this issue.
Highlights:
WhatsApp users are randomly receiving calls from international numbers.
This is the latest scam and users are advised to be careful.
The company has asked WhatsApp users to report and block unknown callers.
WhatsApp users across the country have been dealing with an increasing problem of persistent calls from international numbers for the past few days. Acknowledging the issue, Minister of State for IT Rajeev Chandrasekhar has announced plans to send a notice to WhatsApp. In response, WhatsApp has released an official statement regarding the matter.
We continue to provide several safety tools within WhatsApp like Block & Report, consistently build user safety education and awareness, as well as, proactively weed out bad-actors from our platform

WhatsApp Spokesperson stated.
In addition, the spokesperson recognized that malicious individuals are always finding new ways to exploit users, and unfortunately, the recent surge in international scam calls is a new tactic that bad actors have been using.
"By giving a missed call, they lead curious users to call or message back only to get scammed"

Spokesperson warned.
To combat these incidents, WhatsApp has swiftly enhanced its artificial intelligence and machine learning systems, as mentioned in the statement: "Our updated enforcement will decrease the current rate of these calls by at least 50%, and we anticipate being able to effectively manage the current incidence. We will continue to diligently work towards guaranteeing a secure experience for all our users."
In a related development, Rajeev Chandrasekhar addressed the issue of international calls on WhatsApp while speaking at an event organized by the Public Affairs Forum of India (PAFI) on Thursday. He stated that the Ministry was taking note of the issue and would be sending a notice to WhatsApp.
Furthermore, the minister mentioned that the government was deliberating on what permissions preloaded apps should be granted. He stressed that it is the responsibility of these platforms to prioritize the safety and trust of their users.
"The platforms that cater to digital citizens have a duty to uphold openness, trust, safety, and accountability," the minister emphasized.
The audio and video calls, frequently made from countries such as Malaysia, Kenya, and Vietnam, as evidenced by the ISD codes, have been rising in frequency. This has caused understandable anxiety among many individuals who are uncertain as to how these scammers obtained their phone numbers.
How To Get protection From WhatsApp International Call Scam
WhatsApp recommends several measures to safeguard against this scam, including refraining from answering calls from unfamiliar international numbers and blocking and reporting any suspicious international numbers. The company also suggests enabling two-step verification, using robust passwords, and keeping the app updated to take advantage of the latest security features.
If you get calls from international numbers that you don't know, be careful and don't answer them to avoid getting scammed. WhatsApp gives advice on what to do to stay safe, such as blocking and reporting any suspicious numbers, using strong passwords, and keeping the app updated. By following these tips, users can help to create a safer online space for everyone.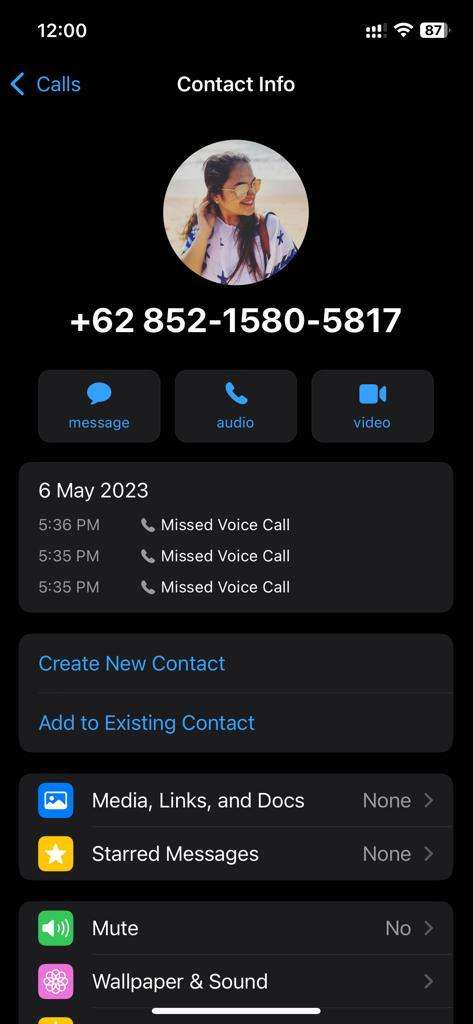 Steps to avoid WhatsApp International Scam
To stay safe from scams, it's important to know what types of scams are out there and how to protect yourself. Follow these tips to safeguard yourself from scams:
Be careful with unsolicited calls, emails, or texts, particularly if they request personal or financial information.
Don't give out your personal information, like your bank account, social security number, or credit card details, unless you're certain of who you're talking to.
Be skeptical of offers that sound too good to be true. Scammers often use them to get people to share personal information or make financial transactions.
Keep your computer and mobile device software up-to-date to protect against security threats.
Use reliable antivirus software to safeguard your device from malware and other online risks.
Check the authenticity of any email or message before clicking on links or downloading attachments. Scammers frequently use fake links and attachments to trick people into giving out their personal information or downloading malware.
Use strong, unique passwords for your online accounts and avoid using the same password for multiple accounts.
Regularly review your bank and credit card statements for any unusual activity and alert your bank or financial institution immediately if you see any unauthorized transactions.
By following these tips and being aware of potential scams, you can protect yourself and your personal information from scammers.