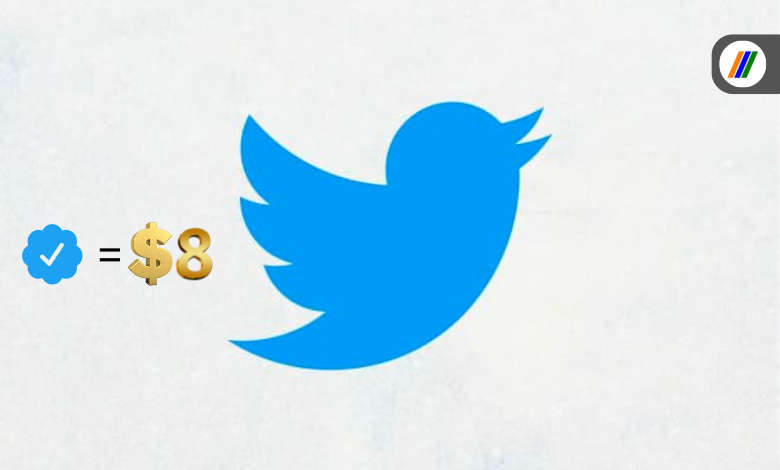 Elon Musk said: Twitter Blue will support long-form video, long audio, podcasts, long text, prioritized search, replies and mentions, monetisation options and much more.
Finally Twitter started rolling out its Twitter Blue of $8. Only iOS users from the US, Canada, Australia, New Zealand, and the UK are initially able to access the function. The updated version of Twitter 9.34.3 of the software was published on Saturday, 05th November 2022, according to its page on the Apple App Store. "Starting today, we're bringing fantastic new features to Twitter Blue, and have more on the way shortly," short note in the description.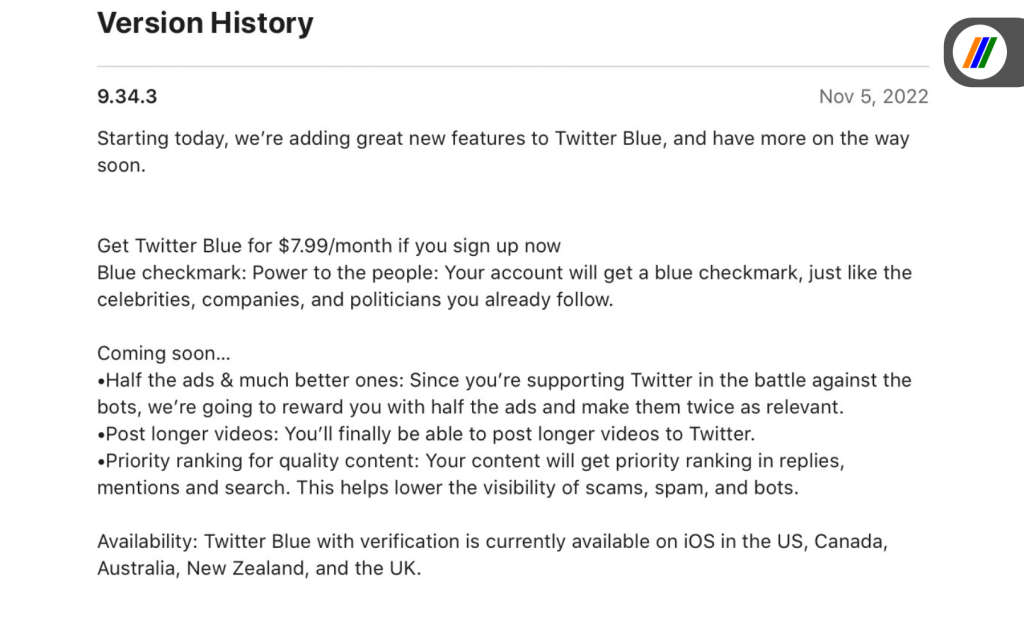 The changes are made just a week after Elon Musk takes over the Twitter for $44 billion. The very 1st thing he executed after acquiring Twitter is firing 50% of Twitter's staff. As of now, Twitter Blue verification has rolled out its update for 5 countries United States, United Kingdom, Australia, New Zealand and Canada.
"Starting today, we're adding great new features to Twitter Blue, and have more on the way soon. Get Twitter Blue for $7.99/month if you sign up now,"

"Blue checkmark: Power to the people. Your account will get a blue checkmark, just like the celebrities, companies, and politicians you already follow,"

Twitter announced the new app update on its Microblogging Website
Blue check next to username is an indication that Twitter has verified the user or companies profile and the profile is authentic. Whereas it was totally like solving a mystery, how twitter use to verify users profile without charging $8.
$8 subscription will includes some exiting perks like minimal ads, will be able to upload long videos, and chances of getting their quality tweets on the top.
The current Twitter verification system, which was introduced in 2009 to stop people from impersonating prominent accounts like politicians and celebrities, will be phased out. Currently, there are over 423,000 verified accounts on Twitter, many of which are independent journalists from around the world who were confirmed despite having few followers.
Twitter verification came to an action immediately after Twitter started firing employees to reduce costs and on the other hand the organizations are delaying their advertisements on Twitter to wait and watch how it will function under Elon Musk the new owner.