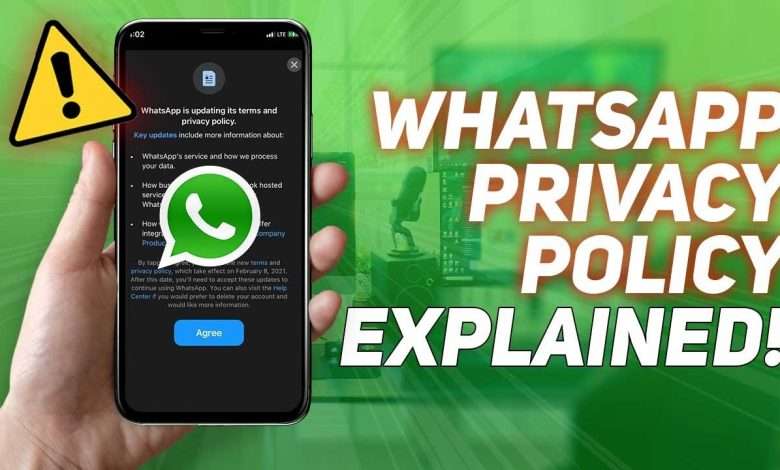 Whatsapp Opens up on rumour about sharing users data with Facebook
After coming under intense scrutiny from users across the world, WhatsApp on Tuesday issued a clarification regarding its new terms recently announced that it is updating its terms of service and privacy policies from February 8, 2021. After facing a lot of backlash from users over privacy concerns, the Facebook-owned messaging app has now issued a clarification that your privacy won't be affected if you don't use its two optional features.
WhatsApp responds to rumors and common questions regarding new rules :
WhatsApp vows that it will never weaken end-to-end encryption.
WhatsApp says group chats remain private.
It doesn't keep logs of who everyone is messaging or calling.
It can't see locations users share with others.
The app doesn't share the user's contact lists with Facebook's family of apps.
It doesn't share group data with Facebook for ads purposes.
WhatsApp has said that it offers end-to-end encryption for personal messages to all users and neither WhatsApp nor Facebook can read your messages or hear your calls with your friends and family Head of WhatsApp at Facebook Will Cathcart on Twitter.
He shared a link to WhatsApp page on their website answering those questions as well. "Today we're answering some common questions we've received @WhatsApp.
Our policy update describes business communication and adds transparency. It does not impact how people communicate privately with friends or family." WILL CATHCART twitted
What will WhatsApp share with Facebook?
∆ WhatsApp has said that it will share data related to how you interact with businesses on its app. The company also added that it will soon allow businesses to use Facebook's hosting services to manage their communication with users.
∆ WhatsApp has said that it will add a label to businesses who use Facebook's hosting services.
∆ Facebook will soon allow you to message businesses using WhatsApp using a button on its platform.
∆ When you message a business on WhatsApp, WhatsApp Business accounts will also be able to use Facebook's Shops platform to display their products on WhatsApp.
The privacy-focused messaging app said this led to a "giant spike" in its app installs. Signal saw 2,200 installs on India's app stores last Wednesday, up 38% from 1,600 installs in the week ended December 30, according to mobile intelligence firm Sensor Tower.
Signal saw about 51,000 installs in December, up 11% from 46,000 in November.
Separately, WhatsApp said that whatever users share with their friends, family, and co-workers on WhatsApp stays between them. "We can't see your private messages or hear your calls, and neither can Facebook," said WhatsApp The Facebook-owned company vowed that it will "never weaken" end-to-end encryption. It added that it "clearly labels each chat" so people can know their "commitment". This means that while your personal data is still safe, your messages with businesses will soon be shared with Facebook.