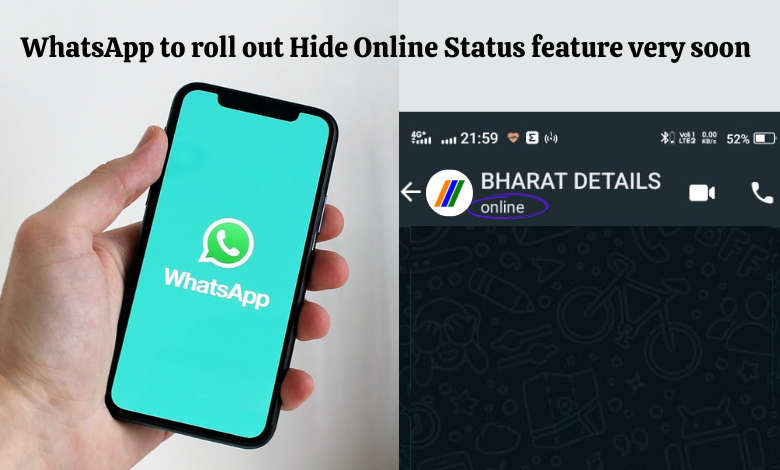 The most Awaited feature, "Hide Online Status" is nearly about to be added to WhatsApp Application very soon. WhatsApp is currently testing this feature that will help WhatsApp users to use WhatsApp and Hide their online status.
Developers of WhatsApp are always in search to update new and latest features that can be integrated to WhatsApp which may help users like, WhatsApp team is trying and testing to add feature that can search chat message or attachment by date and viewing status from chat list. WhatsApp "Hide Online Status" is the till date most requested feature that is being tested by Developer team and according to sources, users will be able to use "Hide Online Status" feature very soon.
Users those who have registered for Google Play Beta Program are eligible to access this "Hide Online Status" by updating to WhatsApp beta for Android 2,22,20.9.

Source: WABetaInfo
How to Hide Online Status on WhatsApp?
Below are the steps to enable Hide Online Status on WhatsApp:
Go to WhatsApp Menu (triple dot on top-right corner) and head towards Setting ->
Under Setting click on "Account"
Then click on "Privacy" section under Account
You will be able to see option named "Last Seen and Online" option click to open->
Now you will be able to see options to Select users you want to see your Online Status or Last Seen time.
What all options are available in "Last Seen and Online" Feature?
Everyone: This needs no explanation as name itself says that enabling this will show your online status to everyone or else you can block everyone from seeing your Online status.
Same as Last Seen: This option will allow View Online Status to users those who are able to see your Last Seen Status, if you are Online.
Hide Online Status for Everyone: For this feature you will have to set nobody to "Last Seen". Enabling this will Hide Online Status to everyone on WhatsApp.
When will WhatsApp users be able to Hide Online Status feature?
As of now WhatsApp developer team are rolling out this update for few beta testers. WhatsApp Beta version 2.22.20.9 and v2.22.20.7 both are compatible with the update. On the other hand WhatsApp test and trials are under process, so no such date and time has been updated by the team for this update on normal version of WhatsApp.