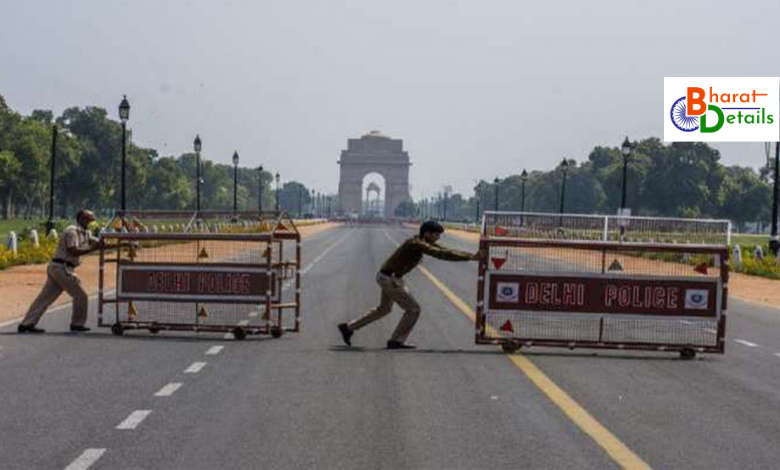 As it deals with the huge rise in Covid-19 incidents, the Delhi government will impose a week-long lockdown in the city beginning Monday night and lasting until April 26. According to Kejriwal, Delhi's health system is overburdened due to the city's current 25,000 regular cases.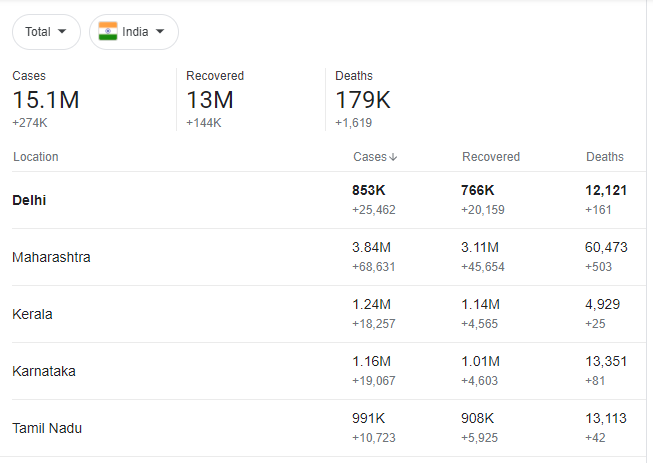 Delhi is dealing with the fourth wave of coronavirus, according to Kejriwal, who announced the lockdown. Following a meeting with Delhi Lieutenant Governor Anil Baijal, Delhi Chief Minister Arvind Kejriwal declared on Monday that the city would be placed on lockdown from 10 p.m. on Monday until 5 a.m. on April 26.
Lockdown In Delhi
Following a meeting with Delhi Lieutenant Governor Anil Baijal, Chief Minister Arvind Kejriwal addressed Delhi residents on Monday, announcing a strict lockdown in the district, which had over 25,000 Covid-19 cases on Sunday.
On Monday, Kejriwal declared, "From 10 p.m. tonight, there will be a minor lockdown in Delhi. Essential services will continue to be provided. Just 50 persons will be permitted to attend marriage ceremonies."
During the lockdown in Delhi, all private offices would have to operate from home, according to sources, with only critical services and government establishments operating from the office.
In addition, Kejriwal said, "Over 25,000 daily cases have been registered in Delhi in the last few days. In the last 24 hours, Delhi has reported about 23,500 Covid-19 incidents. Every functioning health system in the world will be destroyed by such a large number of cases. The health system in Delhi is currently under severe strain."
"This morning, I saw that there were less than 100 ICU beds available across Delhi hospitals," Kejriwal said, urging residents to follow the city's lockdown rules.
He continued, "We will make arrangements for more beds in Delhi over the next six days. We appreciate the assistance from the federal government. During the lockdown, oxygen and medications will be arranged. I ask that everybody adhere to the rules."
L-G Baijal to write to Yogi Adityanath
L-G Baijal has directed that migrant labour concerns be discussed. He plans to write to Uttar Pradesh Chief Minister Yogi Adityanath about oxygen supply and talk with Union Health Minister Dr Harsh Vardhan about having more beds.
The Delhi government had previously declared a weekend curfew that would last until 5 a.m. Monday. As Covid-19 cases reached a new high of 25,000, Delhi's roads and markets were deserted over the weekend.
ALSO READ | Is There Going To Be A Lockdown? Mumbai And The Rest of Maharashtra Are Bracing For Another COVID-19 Outbreak
Due to a significant increase in Covid-19 cases in Delhi, the high court on Monday ordered district courts to handle only urgent cases through video conferencing.
On Sunday, Delhi saw the largest increase in its daily Covid-19 tally, with 25,462 new cases, while the positivity rate increased to 29.74 percent, meaning nearly every third sample checked in the city is positive.