From sports nutrition to jazz music, Leverage Edu, a career guidance company, helps students study abroad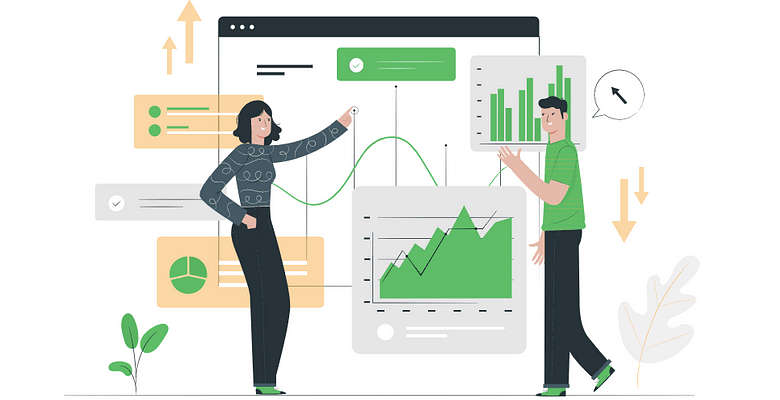 Leverage Edu is a full-stack career advice and university link platform that connects students to the right courses and jobs. Blume Ventures, DSG, Tomorrow Capital, and Ivy League professors have invested in the business.
According to the Leverage Edu website "Your dream university is no longer a dream,".
Simply put, the Delhi-based startup, which was established in 2017, makes international admissions to over 200 "dream" universities in 30 countries easier for Indian students.
How big of a concern and how big of demand are foreign admissions?
India, after China, is the world's second-largest source of international students. However, only about 5% of the market for 'study abroad' is managed.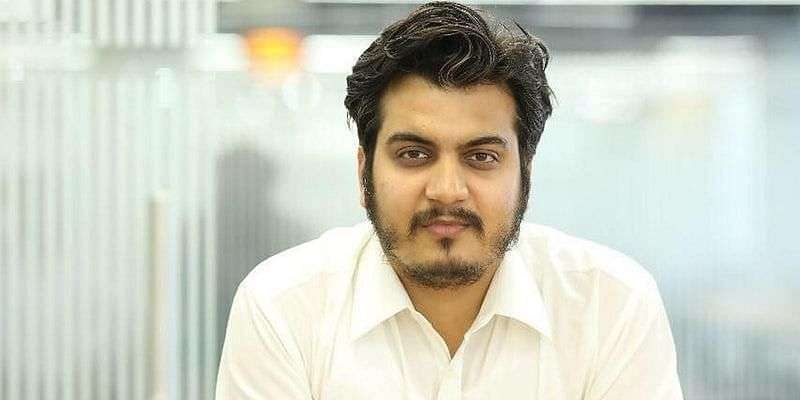 The rest is a jumble of mom-and-pop career counselors (dubbed "mohalla rockstars" by Leverage Edu) and premium out-of-reach educational consultancies.
Leverage Edu is full-stack career guidance and global university link network that connects programmers with students.
"We don't view higher education as just a degree selection exercise, but through an overall employability and migration lens," says Akshay Chaturvedi, Founder, and CEO of Leverage Edu. We collect student data and provide them with personalized insights through a dashboard. Our aim is to give the university admissions process more legitimacy by matching students with their strengths. It could be anything, from sports nutrition to jazz music to agriculture…it could be anything."
What resources does the platform provide?
Leverage Edu is a multi-platform offering with four main platforms:
a) Ivy100, which provides Ivy League and comparable university aspirants with premium consulting services.
b) UniConnect, a virtual admissions fair that links students to over 250 universities directly.
c) UniValley, a business-to-business network that allows colleges to handpick students to fill their programs.
d) Leverage Live, a new learning channel for international ed exam preparation.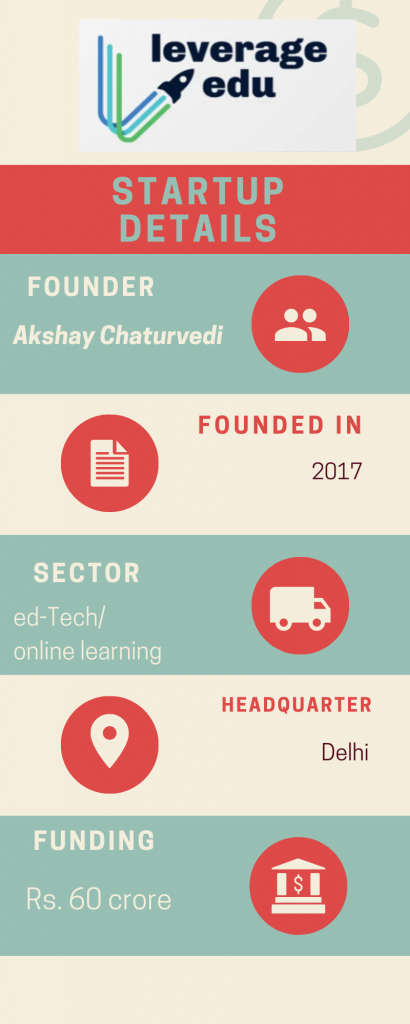 "We started small with the first category, but we extended to the next levels when we realized there are three very different subsets of international education aspirants in India," Akshay explains. One that focuses solely on Ivy League colleges such as Stanford, Wharton, and others, which accounts for around 10% of our current business."
The remaining 90% is split between those who care deeply about the course and college they are applying to, as well as the economic benefits that come with it, and those who see migration as a way to improve their lives.
The founder explains,
Essentially, the four-year-old company aims to "debunk the misconception" that international education is costly and the application process is lengthy. The founder states, "We handle the whole operation before the students arrive at their dorm rooms."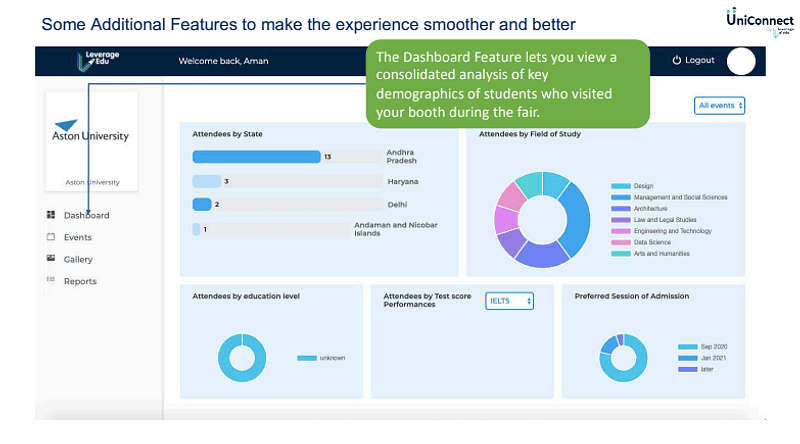 Industry model and development
Leverage Edu reports that its website receives around 2 million monthly visits and 2,000 applicants. Since its inception, the startup has supported the admission of over 8,000 international students, with 3,000 of them in the last year alone.
"Referrals accounted for nearly 22% of our business last year," says Akshay.
Utilization of leverage Edu expects to end FY21 with revenues of Rs 13-14 crore, with a 5X increase in the next 12 months. "By March 2022, we want to have 10,000+ students enrolled and an ARR of Rs 100 crore," Akshay says.
"Our in-house technology, which can manage students in a quality-first manner, and our strong focus on pedagogy will be the key pillars of growth. "We deal with over 35 professors, three of whom are also on our cap table," he says.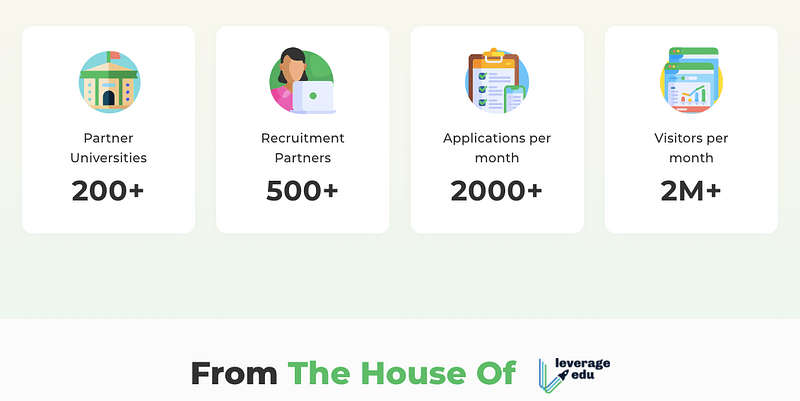 The business model of the startup is two-fold. To begin with, it charges students an advisory fee of Rs 1.5 to 2 lakh per student to connect them with the right mentors for the right courses in the right countries, as well as ancillary services such as loans, visas, and forex.
Two, it receives a fee from colleges in exchange for assisting them in finding the best candidates for their programs. It has about 500 recruiting partners so far.
"Akshay and team have put in place strong foundations for building a big, long-term business in this first year of our partnership," said Karthik Reddy, Managing Partner, Blume Ventures (one of its early backers) in 2019. We are delighted to see ourselves co-leading a second round with DSG into an early breakout from Fund III due to the size of the overseas education opportunity set being much greater than we initially expected, and the speed at which the team has executed has ensured that we are happy to see ourselves co-leading a second round with DSG into an early breakout from Fund III due to the scale of the overseas education opportunity set is even more massive than we initially imagined."
Also Read: This fabric eCommerce startup provides small-batch custom designs
Funding and a plan for the future
Leverage Edu raised Rs 47 crore in a Series A round led by Tomorrow Capital, with participation from established investors Blume Ventures and DSG Consumer Partners, in February.
With the latest round, the company has raised a total of $8.2 million, or Rs 60 crore, in three rounds. The new funds will be used to create new products and expand into new markets.
"India is one of the largest global suppliers of international students, and yet, the biggest brands assisting students in their admissions come from destination countries like the US, Canada, and Australia, who don't understand the unique perspectives and problems that Indian students face," Rohini Prakash, CEO of Tomorrow Capital, said in a statement. We assume that the next great brand in global cross-border education will inevitably be a homegrown one."
She went on to state that Leverage Edu has a "fantastic roadmap" for global expansion.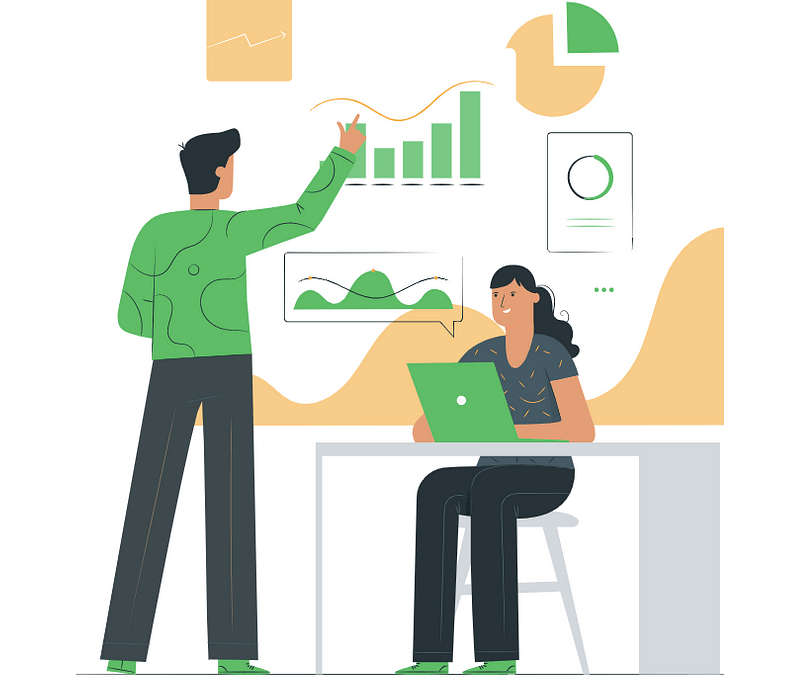 Vishal Gondal of GOQii, Ash Lilani of Saama Capital, Amrish Rau of Pine Labs, Chaitanya Rathi of Sula Wines, Karan Khemka of Parthenon's Education Centre of Excellence, and a group of global executives and Ivy League professors are among the startup's investors.
"We now act as an aggregator for 11 education loan partners. Tomorrow, we will be able to sell loans to students ourselves," says the creator.
Leverage Edu also wants to extend its domestic presence, specifically in Tiers I and II cities like Chandigarh, Kochi, and Hyderabad. Indore, Pune, and Nagpur will be included in the company's next phase of geographical expansion.
"The future of education has to be married with employability," Akshay says of his long-term vision. People should focus on their strengths. It is not appropriate for all to pursue a career in engineering. I'm sure we've all seen 3 Fools. Wildlife photography may not be respected or rewarded in India, but we'll put you in touch with someone who can."