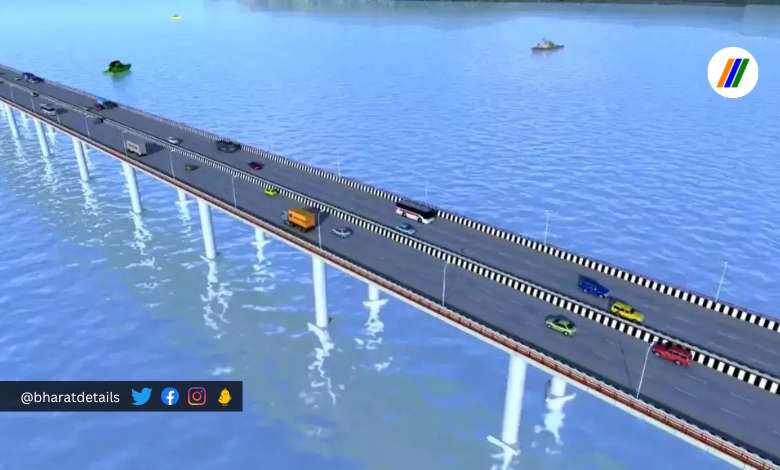 Mumbai may have 3 more sea links from Nariman Point to Virar which will lower the traffic and also help people reach their destination faster.
Mumbai, a metropolis, has the Bandra-Worli Sea Link and the Sewri-Nhava bridges, which are very helpful for people, and now the news is out that Mumbai will have 3 more sea-link bridges very soon, the longest of which will be from Nariman Point to Virar. We all know that traveling from Nariman Point to Virar by road takes more than 3 hours, and it is said that this sea link will help people reach Virar from Nariman Point in 1 hour, which means in half the time.
The MMRDA is currently working on the Versova-Bandra Sea Link project, which is currently under construction. Parallelly, MMRDA has started the tender process and other formalities that are required for two more sea links, i.e., from Versova to Virar and Nariman Point to Cuffe Parade and Colaba.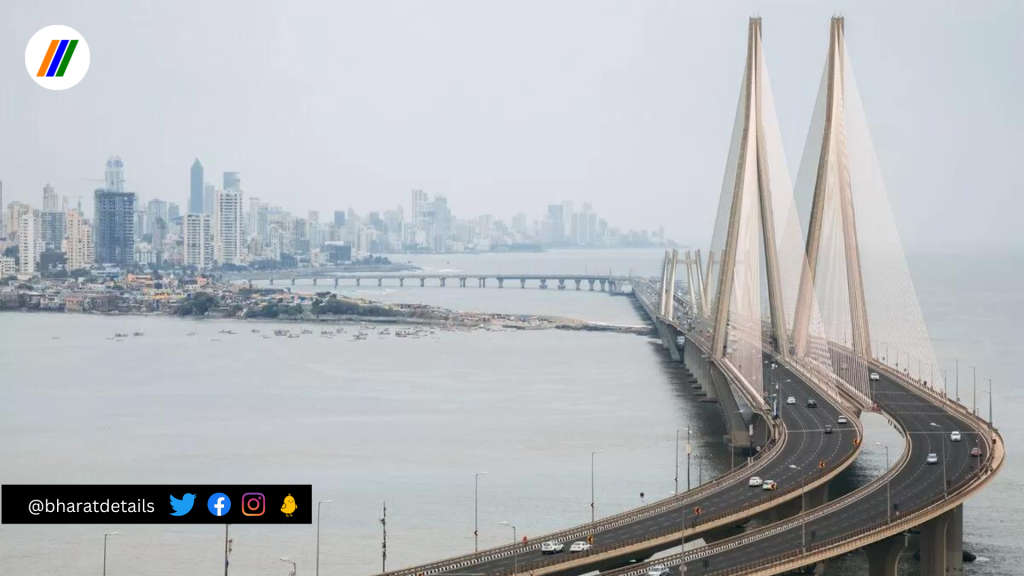 Versova-Bandra Sea Link
Versova-Bandra Sea Link will connect Versova, the area that comes into Andheri, and, on the other hand, Bandra Sea Link. This bridge is primarily being built to alleviate traffic congestion so that people can easily connect to the Western Express Highway. The project is being constructed by MMRDA.
As per the plan, the 17.17-km bridge, Versova-Bandra Sea Link, will have four entry and exit points at Carter Road and Juhu. The main portion of the bridge is just 9.6 km long, and the work on this project, which is worth  ₹ 7,000 crore, was started in 2019, but the speed of construction gained momentum in the second half of 2022.
The primary deadline for this project of the Versova-Bandra Sea Link was 2023, which has now been extended to December 2026. It is expected that more than 50,000 vehicles will use this sea link daily.
Versova-Virar Sea Link
This bridge will be the extension to the Versova-Bandra Sea Link that will end at Virar. The 43 kms long bridge is expected to reduce traffic on the Western Express Highway as well as on several internal arterial roads.
The construction of the Versova-Bandra and Versova-Virar Sea Links is expected to reduce travel time between Nariman Point and Virar from three hours to one hour. 
This bridge proposal has 6 lanes of entry and exit at Charkop and Uttan and an 8-lane entry and exit connector at Virar. The longest sea link in Mumbai, from Versova to Virar, has been proposed at a cost of 21,000 crore and is expected to carry approximately 60000 vehicles per day. In October 2022, Maharashtra CM Eknath Shinde showed a green signal to MMRDA and asked them to proceed with the process of constructing the 43-kilometer Versova-Virar Sea Link at the earliest.
Also read: Toll Plate: What Is It and How Will It Replace Toll Plazas in the Future?
Nariman Point to Colaba Sea Link
This bridge is proposed to have four lanes from Nariman Point to Coloba and is expected to ease the traffic in the island city. MMRDA started inviting tenders for this 2+2 lane, 1.6-kilometer long bridge, and the process is still ongoing for this project. Though this might be the shortest Sea Link, currently one has to travel around 5 km to reach Colaba from Nariman Point, which takes nearly 30 minutes, and this 1.6-kilometer bridge is expected to reduce the travel time to 5 minutes.
The estimated cost for constructing a 1.6-kilometer bridge is ₹ 284.55 crore, and MMRDA aims to finish the primary work in 2 years.