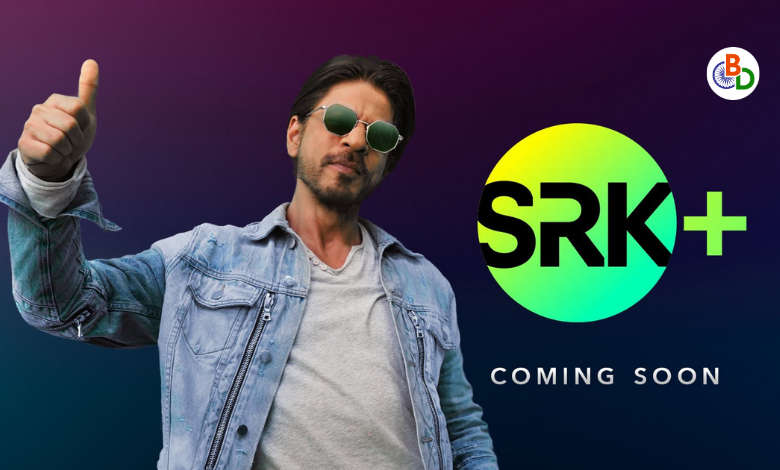 Shah Rukh Khan has now jumped into Digital Streaming with an annoucement of launching his own new OTT app name SRK+
Shah Rukh Khan today announced his own new OTT platform SRK+ on social media. Pathaan actor takes these on social media today mentioning "Kuch kuch hone wala hai, OTT ki duniya mein," on which Salman Khan congratulated him in his own style saying "Aaj ki party teri taraf se.
As of now this is just a trailer message from SRK to their fans and picture abhi baaki hai. Detailed information of SRK+ OTT information will be revealed soon.
After Aryan Khan's drug case, this is the second time Shah Rukh Khan making announcement of SRK+, 1st was recently released trailer of movie Pathaan.
* Shah Rukh Khan Unveils Teaser and Release Date for 'Pathaan Time Starts Now'
After SRK using his own movie title Kuch Kuch Hota Hai writes Kuch kuch hone wala hai, OTT ki duniya mein which means Something is going to happen in the world of OTT. Following him SRK fans started showering love and support on social media platforms, SRK ab OTT pe raj karega.
Post Shared by Shah Rukh Khan:
Salman Khan Congratulates SRK
Salman Khan congratulates SRK for his new venture on digital platform and shows his support and love for SRK. He retweeted SRKs post and added comment to it "Aaj ki party teri taraf se, Congrats on your new OTT app, SRK+."
FILMMAKER ANURAG KASHYAP REVEALED HIS COLLABORATION ON SRK+
After SRK, Filmmaker Anurag Kashyap announced his collaboration with SRL+ on twitter saying "Dream come true! Collaborating with @iamsrk on his new OTT app, SRK+"