THE TAJ MAHAL WAS EVACUATED AFTER A MAN CALLED COPS AND SAID THE BOMB WILL GO OFF SOON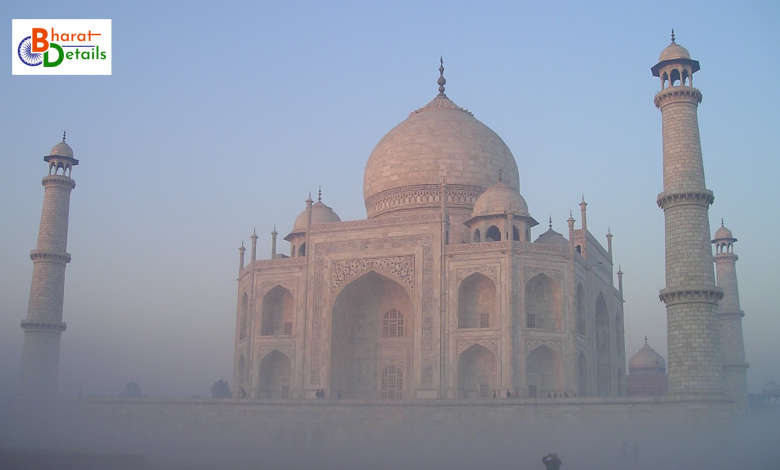 On Thursday, over 1,000 tourists at the Taj Mahal were asked to leave after authorities received a bomb alert, which turned out to be a hoax call. After a brief closure, the monument reopened to visitors at about 11.15 a.m. ADG Agra Zone Rajeev Krishna verified that no explosives were discovered during the searches.
Authorities were thrown into a tizzy after receiving a threat call early in the morning. A bomb disposal team was sent to the scene, and inspections began immediately. The monument's western and eastern gates were immediately locked, and visitors were asked to leave.
"According to the control room, a man called them and said that a bomb was held at the Taj Mahal and that it would explode soon. Around the Taj Mahal, a security search is being carried out "The man also said that he was discriminated against in military recruitment, according to Shiv Ram Yadav, SP (Protocol) Agra.
Also Read: MUMBAI: REAL-TIME UPDATE NOW AVAILABLE ON WESTERN RAILWAY LOCALS
The CISF was notified, according to the Agra SP.
The number from which the call originated has also been revealed by the Agra Police Department. Firozabad has been identified as the source of the call.
"The call was received on UP 112. He said that a bomb had been planted on the Taj Mahal's grounds. We pushed our teams into action right away. So far, no explosives have been discovered. We're also attempting to track down the caller "Satish Ganesh, the inspector-general of Agra (IGA), said.
"There's a 99 percent chance this is a prank phone call. But we're going through the motions. We should be able to reopen the monument to visitors in another hour, according to CISF estimates. There's no need to be concerned "added the IG.