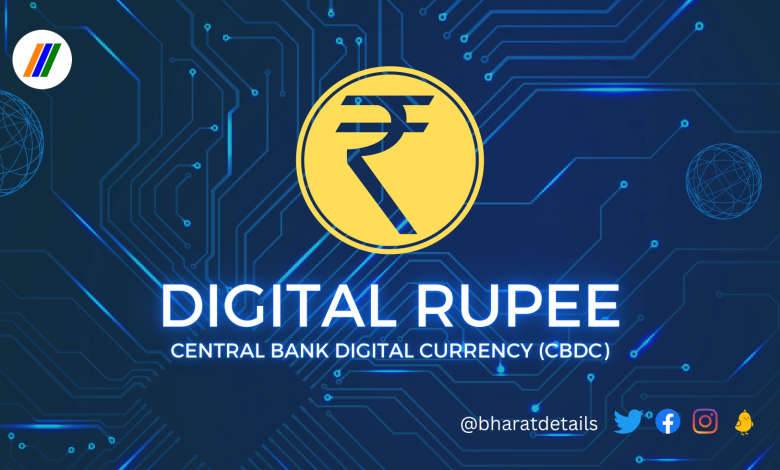 On Tuesday, the Reserve Bank of India (RBI) announced the launch of its much-awaited Central Bank Digital Currency (CBDC) which is also known as Digital Rupee. The test run of this digital currency is about to start on Thursday, December 1, 2022.
As of now, these digital currency services will be offered in selected cities, as the RBI has originally partnered with four banks for the trial.
Starting a trial on December 1, a test run will be performed with four banks: the State Bank of India, ICICI Bank, Yes Bank, and IDFC Bank, in selected cities like Mumbai, New Delhi, Bengaluru, and Bhubaneswar. Following these test runs, very soon, banks like Bank of Baroda, Union Bank of India, HDFC Bank, and Kotak Mahindra Bank will join. The government is looking forward to expanding the facilities to other cities, including Ahmedabad, Gangtok, Guwahati, Hyderabad, Indore, Kochi, Lucknow, Patna, and Shimla.
There are currently no specifics as to when the public deployment of the digital rupee will take place, but it appears that it will take some time. The pilot is intended to evaluate the "robustness" of the complete generation, distribution, and real-time retail usage of digital rupees. As a result of the lessons learnt from this pilot, other features and uses of the e-Rupee token and architecture will be tried in subsequent pilots, according to RBI.
What is Digital Rupee?
Question: The first question that comes to mind is whether digital rupee and cryptocurrency are the same thing.
The answer is: No, Digital Rupee and Cryptocurrency are not the same. Crypto is based on Blockchain technology, while Digital Rupee is a form of digital token that represents legal tender.
The digital Rupee, or e-Rupee, is produced in the same denominations as paper money and coins, in contrast to cryptocurrencies. While the value of cryptocurrencies, such as Bitcoin, fluctuates, the value of the digital rupee does not. Although users can invest in cryptocurrencies, banks give their customers digital rupees instead. The precise steps involved in allocating clients with digital rupee have not yet been disclosed.
How and Where can you use digital rupees?
It is very important to know how this digital rupee will work. Or will you be able to use these digital rupees for online shopping? Answer is: Yes, you can use this digital currency to buy goods from the nearest kirana stores. People can transact with one another and with merchants using digital rupees in both P2P and P2M scenarios (P2M). "The e-Rupee would include characteristics of actual money, such as trust, safety, and finality of settlement. It can be converted to other currencies, such as bank deposits, but it will not accrue interest, just like cash "said the central bank.
The RBI stated that consumers and businesses will receive digital Rupee through middlemen like banks. In an interview with Moneycontrol, Vaidyanathan, managing director and CEO of IDFC First Bank, stated that "specific digital currencies would be indented by banks and would show up in the banks' wallets." The bank will provide the customer with digital cash when they make a deposit. The other partner banks have not made any clear statements on how customers will be able to access digital Rupee.
Also read: How to schedule messages on WhatsApp?
Consumers and businesses would receive digital rupee through intermediaries like banks, according to the RBI. Vaidyanathan, managing director and CEO of IDFC First Bank, said in an interview with Moneycontrol that "some digital currencies would be imprinted by banks and would show up in the banks' wallets." When a customer deposits money, the bank will give them digital cash. In regards to how clients will be able to obtain digital Rupee, the other partner banks have not made any definitive declarations.
Must read: What is Narco Test, Polygraph Test, and how does it help Police in an investigation?